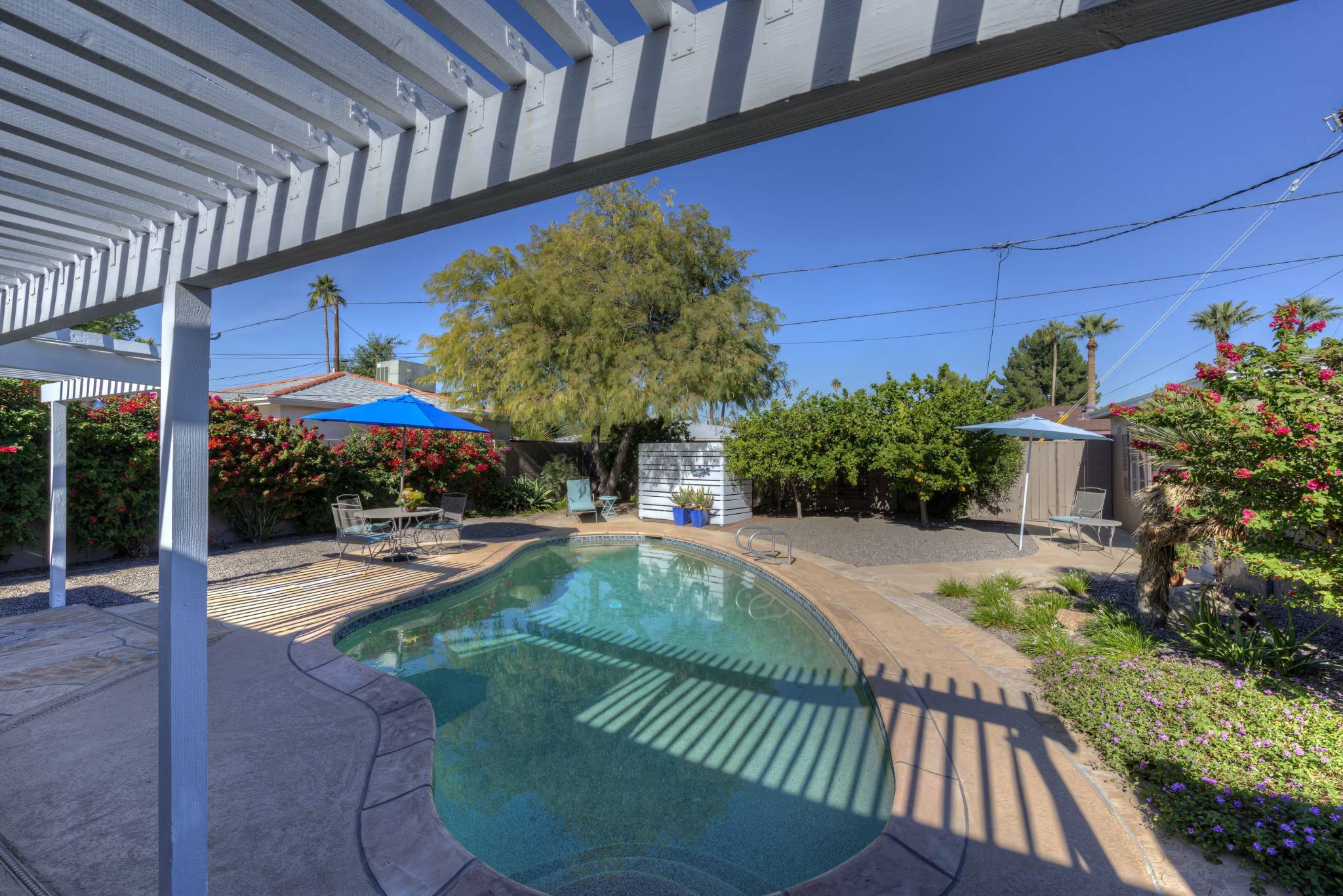 Check out all of the homes with a pool for sale in Phoenix, AZ Willo, F.Q. Story, Encanto-Palmcroft and Del Norte Place Historic Districts that are listed up to $700,000!
Willo Historic District is a highly sought after neighborhood in central Phoenix. Willo has approximately 900 unique homes that vary in different types of beautiful architecture. It is located between 1st and 7th Avenues to the east and west and Thomas Road and McDowell Road to the north and south.
F.Q. Story Historic District is another wonderful central Phoenix neighborhood. It contains about 602 homes in a variety of architectural styles. The neighborhood is bounded by McDowell Road, Roosevelt Street, Seventh Avenue and Grand Avenue.
Encanto-Palmcroft is another Phoenix Historic District that is highly sought after. It contains larger historic homes on larger lots that have been lived in by prominent Phoenicians, including William Rehnquist, the Chief Justice of the US Supreme Court.
Del Norte Place Historic District is located just across the street from the sprawling Encanto Park. Originally promoted as a "beautiful subdivision" in the "countryside west of town", Del Norte Place is now highly sought after by homebuyers because of its central location in Phoenix (not countryside anymore!). Del Norte Place is located between Encanto Boulevard to Virginia Avenue, and from 15th to 17th avenues.
If you're looking for homes with a pool for sale in Willo, F.Q. Story, Encanto-Palmcroft and Del Norte Place up to $700,000, look no further! Every home that is currently for sale and matches that criteria can be found by scrolling down on this page. Give us a shout if there is anything that catches your eye. We are happy to help answer any questions you may have and setup private showings!
Joe Janus, Realtor®
Joe Janus Real Estate (HomeSmart)
5225 N. Central Ave., Suite 104
Phoenix, Arizona 85012
Mobile: 602.620.6267 (Best)
Office: 602.620.6267
Email: joe@joejanus.com
www.facebook.com/joejanusrealestate/